Welcome to the 2020 Ohio Gravel Calendar featuring a full list of Ohio gravel races and gravel cycling events and rides. Come race, ride or watch and enjoy the outdoors and fun that goes with gravel cycling. The "races" are often more like festivals celebrating the fun that can be had on two wheels! While there are a small handful of riders at the pointy end of a race looking to win or podium, the vast majority of riders are there for other reasons. If you ask most riders at the start of a race what their primarily goal is, most will say simply to finish.
For more information on gravel riding and cycling please visit carbonandgrit.com.
Road Apple Roubaix
Date: Saturday, March 7, 2020
Time: 10AM
Distances: 15, 25, 45 miles
Website: roadappleroubaix.wordpress.com/
While this is not a "race" we will run it as a grand fondo and offer timing so you can see where you stack up with other riders! 15 milers will start two minutes after the mass start.
Bait'n The Shark
Date: Saturday, March 28, 2020
Time: 10:00AM
Distances: 30, 50 miles
Website: bikereg.com
This 50-mile race route ain't no Boy Scout picnic. The early season weather could be glorious or treacherous. It all comes down to you, your equipment, and the voices in your head.
Athens Gravel Challenge
Date: Saturday April 11, 2020
Time: 12:00PM
Distances: 30, 50 miles
Website: bikereg.com
Join Team Athens in exploring the Gravel Roads of Athens County. Enjoy the scenery or ride hard on two very challenging courses. Strava segment challenges and bragging rights will keep the ride animated, and every participant will enjoy an included meal and brew at The Eclipse Company Store post ride.
Black Fork Gravel Grinder
Date: Saturday May, 2, 2020
Time: 23, 30, 54 miles
Distances: 23, 30, 54 miles
Website: bikereg.com
The premier Ohio gravel race. This early season gravel road race and ride will test your spirit, legs, and lungs and is perfect for Mountain Bikers, Cyclocross Racers, Adventure Cyclist and Gravel Junkies itching for a challenge after a long winter of spinning on the trainer.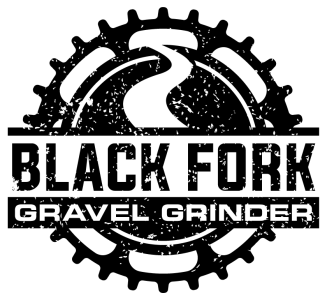 Funk Bottoms Gravel 100K/200K
Date: Saturday June 13, 2020
Time: 8AM
Distances: 100k/200k
Website: bikereg.com
Funk Bottoms Gravel will once again challenge cyclists to Ohio's Toughest Gravel Grinder. To celebrate 10 years of the Funk we have come up with a very special course this year. Two races, one brutal course! A one lap 100K race and for the ultimate challenge, a double lap 200K race.
Red Kite Ronde
Date: Saturday July 11, 2020
Time: 7AM
Distances: 120k/200k
Website: bikereg.com
The Red Kite Ronde is an Endurance/Gravel cycling event that starts and finishes at Kenyon College in Gambier, Ohio. The Ronde traverses east across Knox, and Coshocton Counties on a route that includes hills, dirt and gravel roads, and other challenges brought forth by the terrain. The Ronde will consist of a marquee 200 kilometer challenge and an 80 kilometer route.

Magnolia Gravel Galore
Date: Saturday August 15, 2020
Time: 9AM
Distances: xx miles
Website: facebook.com
Squishy Gravel … that's what they're calling The Magnolia Gravel Galore 55-mile race route. This adventure race is off the grid winding through a 65 year old evergreen farm. With climbs around every corner and ridge top vistas you'll feel like you're in gravel galore.
GPS 100
Date: Sat September 26, 2020
Time: 7AM
Distances: 60/100k
Website: gps100race.com
50k & 100k multi-surface (Gravel, Pavement & Singletrack) adventure race in and around Scioto Trail State Park & Forest. Organized by Ohio Gravel Grinders, COMBO and Trailer Park Racing. This event supports COMBO and their mission of trail building in Central Ohio.